12 Tips for Running a Collaborative Meditation Hall
by Jenna Sundell (Isis)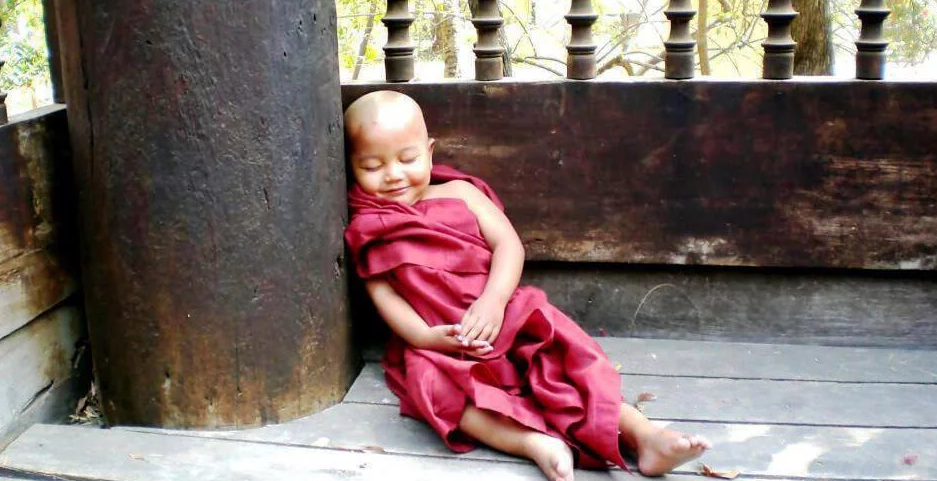 Running a meditation hall is one certain way to tune up your practice. If you don't rely on your practice each and every day, it will surely drive you nuts. I've been running Dharma Center as a labor of love for nearly 16 years. There's no way I could do it alone. Not only would it be impossible physically because of my chronic illness, but trying to run a meditation hall alone would be difficult spiritually because it's those challenging partnerships that keep us growing, and off the pedestal.
After Rama died in 1998, I met Lynne Miller, who also studied with Rama. Like me, she had also begun renting rooms to teach sporadic classes. We talked, and decided to pool our money to rent an office space. In the odd fashion things appear to members of our Tribe, I was lead to the perfect office space. I fell in love with the energy of the room and knew it would be great for meditation. Lynne, in a more grounded mindset, noticed the desperate need for a paint job on the 1970's mauve colored walls. Despite the clashing hues of purple walls and orange carpet, Lynne took the plunge with me and together we created Dharma Center.
As we began to teach our own classes and have students visit each of us, we discovered great differences in our teaching styles and our views about certain obscure nuances of the Path. We used this as an opportunity to learn from each other, which has been immensely rewarding over the years.
When other teachers join us or arrive through the ranks of students, we strive to extend this sense of cooperative teaching and learning, where each teacher has her own voice and her own unique view. We know for our own practice to evolve, we need to gain knowledge from each other and enrich our own experiences. Ultimately, this makes us all better teachers. Over the years, our sacred space has evolved into a beautiful meditation hall run by the collaborative effort of many volunteer teachers.
I have a wish to see places all over the country that offer meditation, especially as we learned it from Rama, so here's a list of 12 Tips for starting your own meditation hall:
1) Name your meditation hall.
The name acts as a shield for teachers. There are still people in the world who do not like what we do. When they lash out energetically, they hit the organization name, which protects the individual teachers from the full brunt of the hit. And for some weird reason, people are more accepting of you as a meditation teacher when you have an organization behind you.
2) Stay away from Pedestals.
Whenever we let someone put us on a pedestal, we're in danger of falling off. Whenever we put someone else on a pedestal, we're in danger of being squished when they fall off.
3) Partner with someone you respect.
This may sound obvious, but someone you truly respect is a person to whom you can both give a correction and take a correction from without being offended. We all "see" differently, and sometimes the other person takes notice of something you missed. As your meditation hall grows, this is an important quality to have in all teachers. Corrections are best done privately, in a way that allows everyone respect and dignity. It's not about being right. It's about helping everyone, including other teachers, grow. A sense of humor is important because sometimes what starts out as you correcting someone else turns into you correcting yourself!
4) Determine who makes decisions.
At Dharma Center, we make decisions by teacher consensus. If someone wants to do something that affects the Center, then all teachers must be comfortable with it. (They don't all have to participate, but they do need to be comfortable with the event or activity.) If someone has a very strong objection, then we'll table the idea until all the concerns are worked out. Of course, if a teacher wants to do something on their own in a way that does not impact the meditation hall, they must be allowed that freedom.
5) Always seek ways to improve.
Encourage all of the teachers and students to contribute ideas for improvement, and get them involved in making those improvements happen.
6) File all the proper paperwork for your area.
In San Diego, we're required to file for a fictitious business name and a business license.
7) Buy liability insurance and read your policy so you know who and what are covered.
Our insurance policy covers our off-site member events and it covers our volunteers. Not all policies do this, and prices vary widely.
8) Keep track of expenses and income, even if you're paying for everything right now.
In the long run, it can be encouraging to see the meditation hall pay for its own maintenance. We currently use Quicken, and track everything in the checkbook register part of the program. It lets us runs reports by category whenever we need them.
9) Build systems, policies, and procedures, and expect them to change.
There is no one "right" way to do anything. Be flexible as you and the people you work with change. (At Dharma Center we're always working on figuring out how to build great systems!)
10) Let everyone excel with their strengths, and feel gratitude for their contribution.
I'm good at bookkeeping, but my aesthetics are not very strong, so I take care of most of the books while Lynne takes care of most of the decorating. If it wasn't for her, the walls at Dharma Center may have stayed mauve for a long time! When working on a team, it's easy to get caught up in all the work you're doing and forget how much others are also doing.
11) Remember, none of this is about you. It's about sharing the Path with students.
This is probably the most important point. When Lynne and I first rented the office space that became Dharma Center, we came up with a question to resolve any difference of opinion: "What is best for the students?" This took the focus off our egos and put it where it belonged, on the students we wanted to teach. By always returning the focus to the student, we're able to share our views – no matter how different – without it degenerating into ego-building or bashing. Of course, in the process of discussion, both of our egos are mashed and squished and sanded down. Fortunately, we both have a great sense of humor and great dedication to the practice.
12) Students need to pay for their spiritual education.
When we first started, we thought people would intrinsically understand that someone needs to pay the bills and we offered free classes. This resulted in a ton of students, but very few who actually donated and practiced. Most of them simply wanted the free energy hit, and there was no value placed on the practice. We experimented and explored, and the model that finally emerged is tuition-based classes supported by a membership program. Students are expected to pay for their own spiritual education, which shows them the teachings are valuable at the outset. We want to keep the fee very low, so our main financial support comes from Members. These are people, many of who begin as students, who realize the importance of having a place for people to practice together.
I hope these tips will help inspire you to open your own meditation hall. At Dharma Center, as time passed, more students became Members, and we held more member events. Some also became volunteers who help run Dharma Center. We developed a formal teacher training program. And now we've embarked upon a massive fundraiser and have taken on the responsibility for hosting the 2015 Rama birthday event in celebration of our 16th anniversary.
We are not business people. We are artists who love meditation. We never set up Dharma Center to be a huge moneymaker, but we did set it up to be a huge light-giver.
To help us reach more people, please visit http://www.dharmacenter.com/fundraiser
Read more from Isis on her blog: http://www.jennasundell.com