Rama's Mahasamadhi Commemoration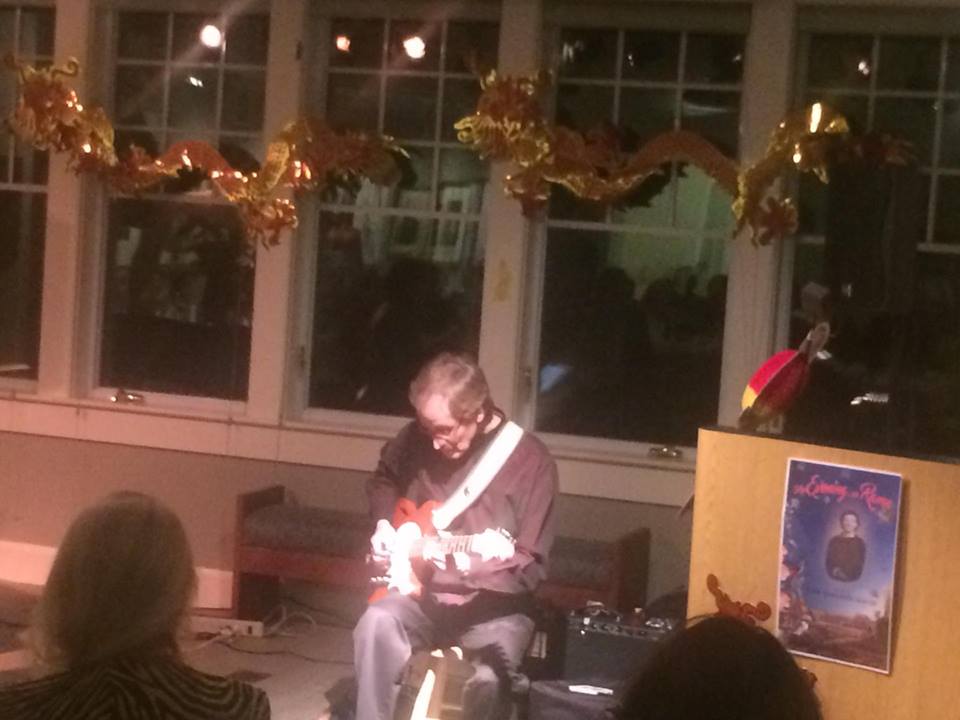 (by Liz L.) Summary of Rama's Mahasamadhi Commemoration on April 9, 2016 at the Audubon Society in Greenwich, CT:
Awesome, beautiful and amazing!
Held at the Audubon Society in Greenwich, CT, Rama's Mahasamadhi Commemoration began early with a great group of volunteers who helped set up and decorate. Bodhi and Alan also arrived early to rehearse.
Soon, about 45 people came in for the reception and to meet and greet. A number of people had not been to an event in years or were first-time guests. Rama stories were high and fun.
When Bodhi and Alan played, it was pure gold. They reach planes of light that are beyond description. They performed a 75-minute concert and we meditated the whole time. It was literally brilliant. Bodhi is a jewel and Bodhi and Alan together are a diamond tiara!
We then formed a circle of power. Overall it was an evening bathed in golden light.
Thanks to RMS for making a difference in people's lives by creating events where we join together as a sangha and feel Rama's powerful pure light and enlightened energy.