RMS Book Club – 2022 Schedule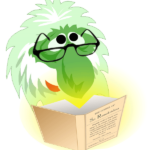 (by The RMS Book Club) The RMS Book Club is pleased to announce our selections for 2022. These meetings are free, virtual, and fun. Join for one, several, or all meetings. Most of the selections were recommended by Rama. Our facilitator for each call will be Dorje, unless otherwise specified.
The calls are on the last Saturday of each month at 2 Pacific / 5 Eastern.
February 26 – Moby Dick (Melville) [Facilitator: Matt]
May 28 – Built to Last: Successful Habits of Visionary Companies (Collins/Porras)
June 25 – The Stand (King) [Facilitators: Chinjandra, Dorje]
July 30 – Lifetimes: True Accounts of Reincarnation (Rama – Dr. Frederick Lenz)
October 29 – The Tempest (Shakespeare) [Facilitator: Gaile]
We hope you will join some or all of these calls. E-Mail us for dial-in information at rms_bookclub@yahoo.com
A list of the books reviewed by the Book Club since 2010 is now available.