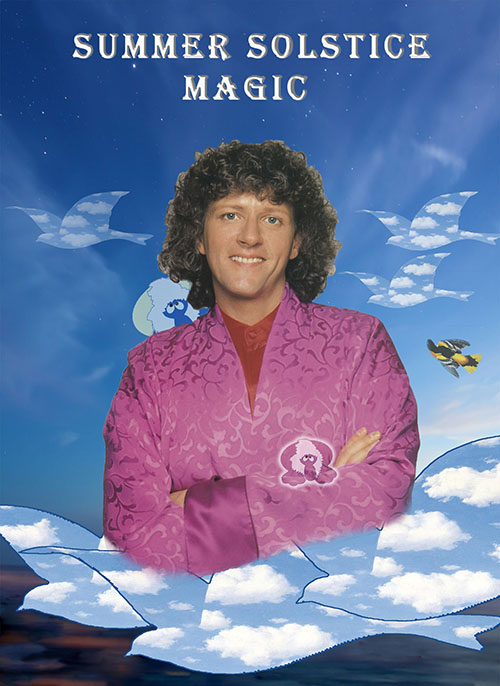 (by G.) A very big thank you to event organizers of the Summer Solstice Magical Concert and Costume Celebration at the Audobon Society in Greenwich, CT,
Thank you for a joyful and beautiful evening. You set the stage to bring out our Sangha's natural state of happiness and fellowship. Many smiles, much laughter. It was a thoughtful, creative production in a quiet sublime surrounding of pure nature.
So many little, fine treats for the senses– flowers, jewels, treat bags, and… golden fortune cookies filled with Rama's gems of wisdom!
The meal was over the top perfect! What a huge menu! 4 appetizers, each sending our taste buds into variations of gourmand ecstasy. Just when I thought it couldn't get any better, it did! Then not 1,2 or 3– but 4 desserts—two with the prettiest little flowers I've ever eaten! Who knew chia seeds with berries could taste divine. Strawberries, succulent and sweet, from another realm. Encore, Encore.
All senses delighted the mind readying it for meditation—seeing, taste, touch, smell, and then— for the final touch of ecstasy there was sound. The Zazen music that was born of enlightenment, played in meditation by the incomparable Bodhi.
And all this for us, seekers of light, in full consideration of our dear fellow creatures and mother earth – gone were the marring plastics, balloons, and unnecessaries. Dharma.
Bravo, Bravo. A magical Sangha evening realized.