Virtual and Online Meditations & Discussions (Free)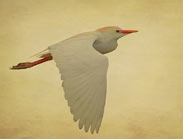 (by RMS) We are pleased to share virtual and online classes, meditations and gatherings from our friends.
During these turbulent times, our sangha is reaching out with these wonderful offerings.
The following are a sample:
American Buddhist Society offerings – Sign up on their website for details.
Dharma Center offerings – Multiple Teachers, Weekly Meditations & Instruction
MayFrog offerings – Sitting in Stillness series
Rama Meditation Society offerings – See our Events page for a variety of offerings
RealWorld Meditation offerings – 12 Week Introduction to Meditation
Integrated Meditation Studies – Offering a daily High Noon (PST) meditation
More free offerings are featured in our newsletter.
Namaste,
Rama Meditation Society