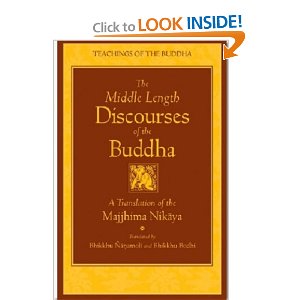 Book Club – The Middle Length Discourses of the Buddha
Sat, June 29, 2013 @ 5:00 pm
Our focus through Spring is on the classic Buddhist texts.
April 27th, May 25th and since it is a sizeable book, June 29th, our book is The Middle Length Discourses of the Buddha, Bhikkhu Nanamoli, WIsdom Publications.
All calls are at 2:00 p.m. Pacific/5:00 Eastern.
Email rms_bookclub@yahoo.com to receive dial-in information and book club updates.