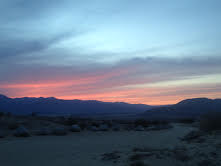 How to be S.O.F.T. in your practice
Sun, April 10, 2016 @ 2:00 pm
Join Hathor for a face-to-face and virtual class and meditation on Sunday mid-day, April 10th at 2:00 PM ET / 11:00 AM PT for a discussion on How to be S.O.F.T. in your Practice.
Class Description: How to be S.O.F.T. with your practice. S.O.F.T. is the acronym for settling down, opening up, feeling, and trusting the process of our practice.
Music Playlist:
Opening song – Completion is Beginning Again (Samurai CD)
Chakra Meditation Playlist:
1. Rain (Surfing the Himalayas CD)
2. Ecologi (Ecologie CD)
3. Lothiorien (Light Saber CD)
(These solngs are available at ramameditationsociety.org/resources/type/music).
Read more about Hathor here: https://www.ramameditationsociety.org/hathor-may-frog-medicine.
Call in details can be found in our newsletter or email us at rsvp@ramameditationsociety.org and reference the class you are interested in.