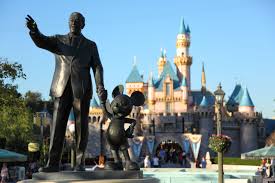 New Year's Day (Disneyland) Celebration 2015 (Rama Friends' Event)
Thu, January 1, 2015 @ 10:00 am
On New Year's Day – January 1, 2015 – please join Rama student friends at the Happiest Place on Earth – Disneyland – and Disneyland California Adventure.
Rama loved Disneyland and spent time with his students there. Rama described Walt Disney as a mystic who was adept at creating worlds for others to enjoy. Come enjoy a pirate's life, space mountain, a small world and many other fun adventures.
As this is a friend's event, feel free to bring members of your family and friends. This is not an RMS program and therefore there is no program fee or release form or formal structure.
Please simply contact azldm01@yahoo.com for information regarding where to meet Rama student friends in the Disneyland park in the morning or afternoon of January 1, 2015.
Buy your own tickets in advance and plan to enjoy Disneylanf with Rama student friends to celebrate New Year's 2015.