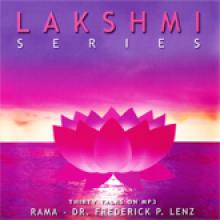 How to Achieve Spiritual Balance
In today's hectic world of wireless devices, trending topics, and general economic turmoil, people find a simple balance in life very difficult to achieve. In this lecture, How to Achieve Spiritual Balance, Rama lays out a few basic guidelines for finding balance in your life.
"Spiritual balance occurs largely through being yourself," Rama states. Yet he also concedes this task is not easy because "to be yourself is a most difficult process for most persons because they really have no idea who or what they are." This is where meditation comes into play. "When you sit quietly with no thought in your mind," Rama reminds us, "when you push the squalls of emotion aside when the thought storms go out to sea, a light will come."
It is also suggested that we stop taking ourselves so seriously. Humility is revealed as the secret key to balance: "Humility means a lack of self-consciousness. Self-consciousness is ego. Ego is that which destroys spiritual balance."   Rama – Dr. Frederick Lenz
This is a great talk for both the beginner and the advanced practitioner.
Talk 14 of 28 in the Lakshmi series.