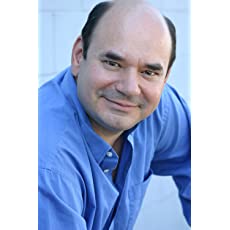 Website: http://www.RogerCantu.com
Email: rogercantu693@gmail.com
About: Filled with the magical essence of meditation, Roger Cantu is a pragmatic teacher of self-discovery. He uses storytelling, and a bright sense of humor, to bring to life the teachings of Buddhism, meditation, and mindfulness.
Roger started studying with Rama during the Lakshmi era in 1983, while he was an undergraduate student at UCLA. He became an intermediate student of Rama in Palo Alto, continued studying in Washington DC, and then in New York, where he became an ordained Buddhist Monk of Rama's lineage.
Roger also spent a summer with Sri Sathya Sai Baba in India, which became the basis for his book, Journey to India. He received his spiritual name Changchub Dorje (the Diamond of Enlightenment) from Lama Ole Nydhal. Roger also studied The Buddha Path with His Eminence Dzgochen Khenpo Choga Rinpoche. Roger is Senior Consultant for an IT company. He has a brown belt in Shaolin Kung Fu.
His Author Page on Amazon has multiple listings. Roger can also be reached through his Facebook Group. Roger volunteers as the Lenz Foundation book clearinghouse, sending free Rama materials to new grantees. He is a member of the Rama Meditation Society, American Buddhist Society, and San Diego Dharma Center.