2021 Calendar from Rama Quotes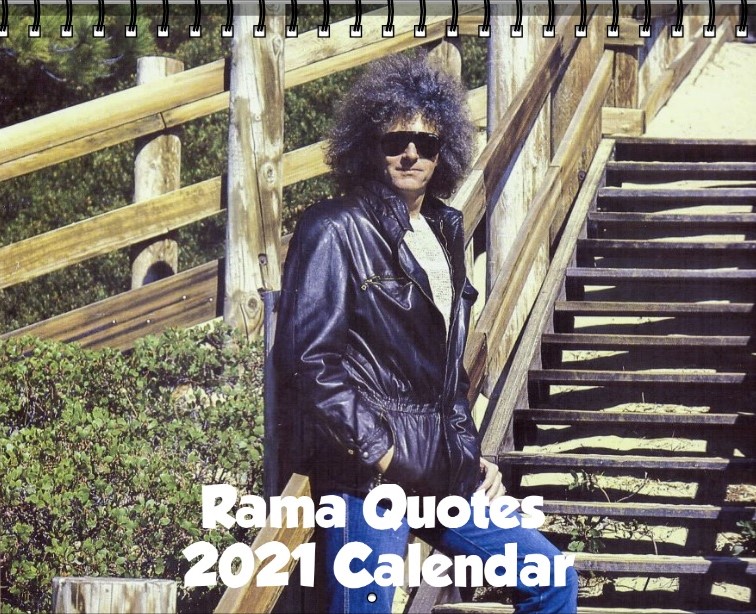 (by Rama Quotes; Bakersfield Meditation Society) The beautiful, new Rama Quotes 2021 Calendar is now Available.
The calendar includes quotes from Rama – Dr. Frederick Lenz, with beautiful artwork, including nearly 150 Buddhist, Hindu, and US holidays and lunar events.
What a lovely gift this will make for your friends for the Holidays.
Order at Create Photo Calendars [Update: Project has expired.]