Donations to Rama Meditation Society, a 501c3 public charity, are tax-deductible and provide the means to advance our mission of sharing Rama's teachings. We love to see people's lives transform as they learn to meditate and progress on their journey of self-discovery.
We are very grateful to our donors and volunteers for their consistent support.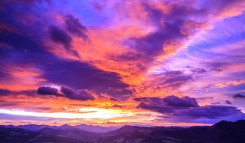 "Your spiritual journey and your spiritual welfare are really dependent, in my estimation, on two primary factors: one, your ability to meditate well, and two, your ability to give of yourself. You'll find the two go hand in hand."
"The more you meditate, the more you'll give of yourself, and your self-giving will take an ease and a form and a shape, a beauty and a knowledge, that will make it real self-giving".
— Rama – Dr. Frederick Lenz, The Yoga of Selfless Giving
Please consider making a tax-deductible donation today through Paypal or by sending a donation to:
Rama Meditation Society
Tax ID: 27-2358381  
8776 Shea Blvd., #106-554
Scottsdale, AZ 85260