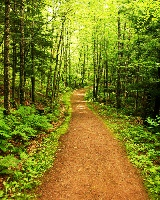 Rama Meditation Society supports an organic fellowship of individuals interested in enlightenment through the path of meditation as taught by Rama – Dr. Frederick Lenz. Anyone who is inspired by Rama's teachings is welcome as a member of our sangha, our community of spiritual seekers. Rama was an Enlightened Teacher who taught in America in the 1980s and 1990s and produced a profound body of teachings that translate ancient truths into practical teachings for our modern age.
Rama Meditation Society (RMS) is a non-profit corporation organized under the laws of the State of Arizona and formed by students of Rama's teachings. The Mission of the Rama Meditation Society is to preserve and share the body of works of Rama – Dr. Frederick Lenz and to support the continued transformation of those inspired by his teachings.
This website focuses on sharing Rama's teachings with as many spiritual seekers as possible. We learn and grow through sharing insights, talents, and time with one another. Listen to talks, read books, download music, learn to meditate, attend retreats, review our blogs! Let us share with you what we have learned.
"Unity means strength through oneness. United we stand, divided we're in big trouble. There aren't that many evolved people on the earth. We've got to stick together.  That's why in the I Ching, the book that is about unity and diversity, we're told to join an organic fellowship of beings, to join together with others who seek unity."  — Unity by Rama – Dr. Frederick Lenz
Related Talk