New Phone App – Quotes from Rama; Meditate with Rama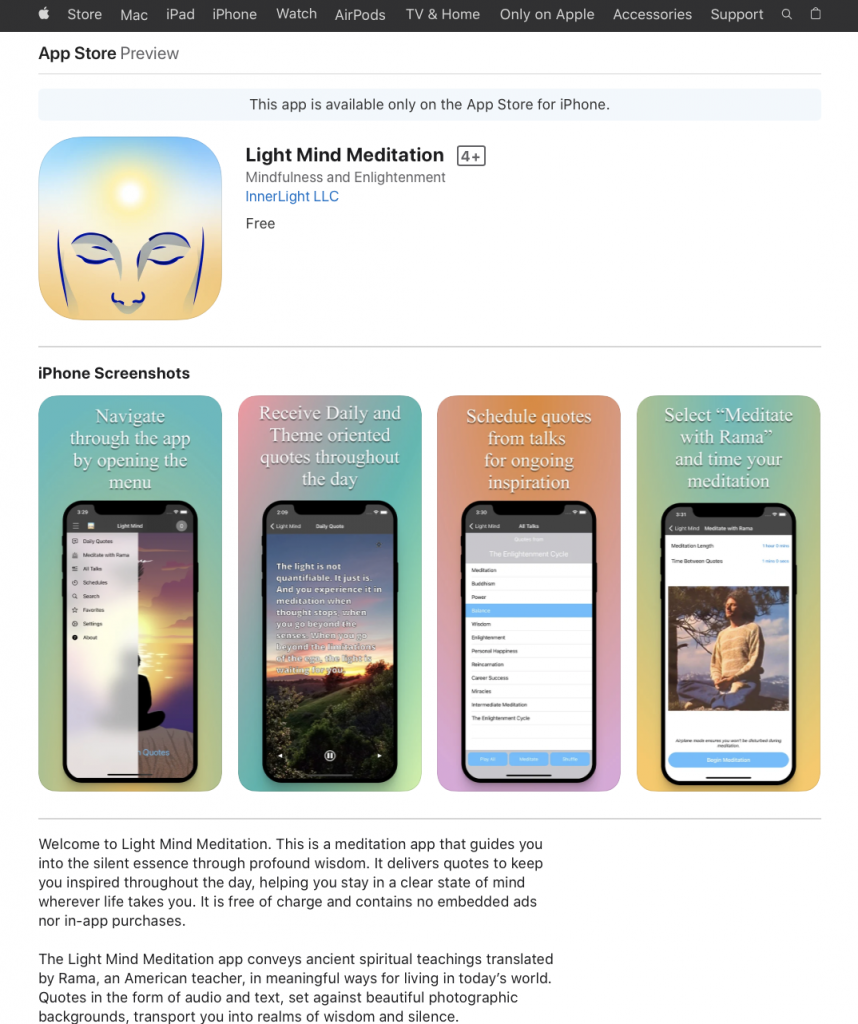 A fresh new take on Rama's wisdom is now available in a phone app called Light Mind Meditation. It was just uploaded to phone stores and is now available for download worldwide!
Developing the app has been a multi-generational Rama student effort – congrats to this great team. The app is comprised of quotes from Rama's talks. A combination of text, audio, and beautiful pictures creates an immersive experience.

One of the more sublime features is Meditate With Rama. If you set the delay between quotes to 1 minute or 2 or 5 (whatever interval you like), and then sit to meditate, you can truly let go and soar with each and every one of Rama's enlightened insights.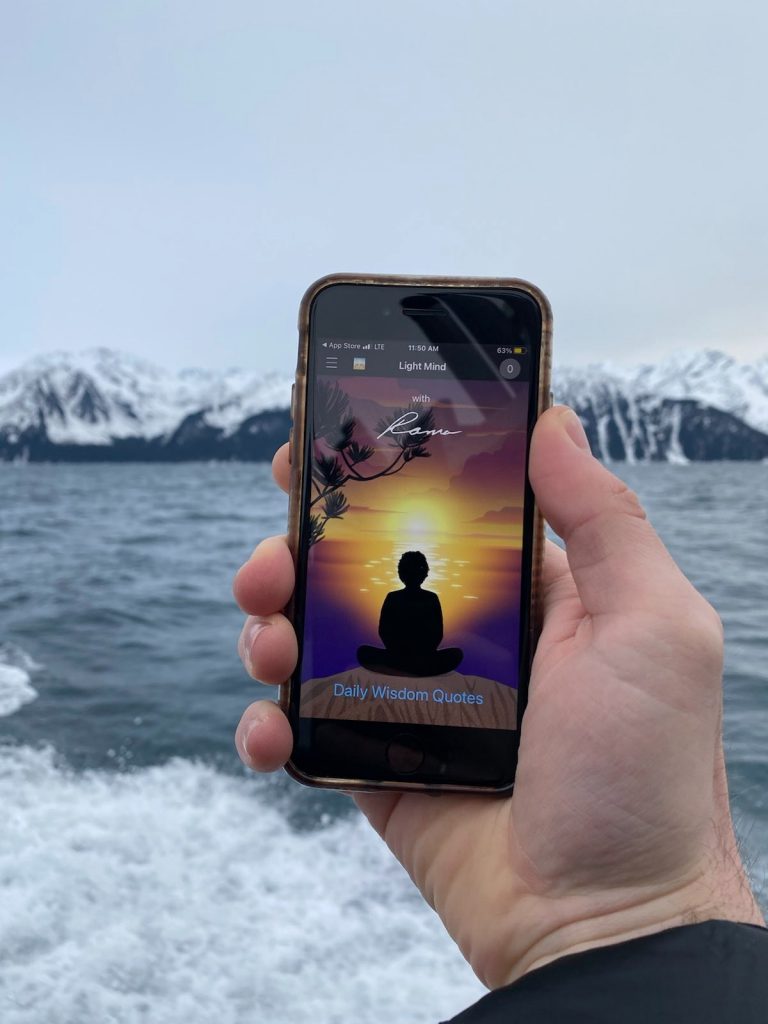 Please download the App – either onto iPhone or Android – and experience having Rama close by, whenever you want to be uplifted into enlightened awareness. Visit the Light Mind Meditation website for a tutorial, to find the Light Mind app download links and to see testimonials – https://lightmindmeditation.com
Also, please rate the app so our friends can gain momentum in reaching others with Rama's teachings. Enjoy!'