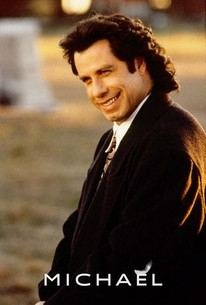 RMS Movie Selection Discussion – Michael
Sat, December 18, 2021 @ 2:00 pm

-

3:00 pm
Through the RMS Movie Selection series, each month a movie (from the list of movies Rama – Dr. Frederick Lenz suggested that his students watch) is announced.  We will meet every 3rd Saturday of each month 11 AM PST, 2 PM EST to discuss the selected movie. All are welcome to the discusson.
The movie selection to watch and discuss in December 2021 is Michael.
if you don't own it, can't borrow it or can't buy the DVD, then the following links will help you find a streaming service where you can see the movie on a laptop, IPad or phone: https://www.moviefone.com/movie/michael/3316/where-to-watch/
[Note: Scroll down web page to the Section "Stream and Watch Online".]
https://www.rottentomatoes.com/m/1074465-michael
[Note: Scroll down web page to the Section "Where to Watch".]
Quotes:
You gotta learn to laugh, it's the way to true love.
Michael, do you know what that is?! …Battle! Michael, don't do it!…I am completely happy…No injuries.6360 battles.
Every time we stop somewhere, he gets us in trouble. Yes but he also gets us out of trouble. Huey! What?! Well he does!
And you just gotta remember, Sparky; no matter what they tell you; you can never have too much sugar.
See the RMS newsletter for dial-in information or contact us at rsvp@ramameditationsociety.org