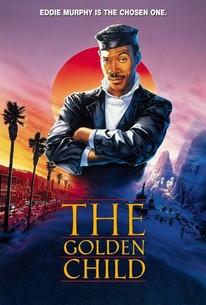 RMS Movie Selection Discussion – The Golden Child
Sat, July 17, 2021 @ 2:00 pm
Through the RMS Movie Selection series, each month a movie (from the list of movies Rama suggested that his students watch) will be announced. We will meet every 3rd Saturday of each month 11 AM PST, 2 PM EST to discuss the selected movie.
The movie selection to watch and discuss in July will be The Golden Child starring Eddie Murphy. The facilitator of our discussion will be Chinjandra.
You can rent the film on Amazon. if you can't borrow it or can't rent the film at Amazon, then the following link will help you find a streaming service where you can see the movie on a laptop, IPad or phone: https://www.imdb.com/title/tt0091129/?ref_=tttv_tv_tt
[Note: Scroll down web page to the Section "Stream and Watch Online".]
Fun Quotes. Additional listings of places to find the film are found at Rotten Tomatoes: https://www.rottentomatoes.com/m/golden_child
"I give you this advice. Stay on the Path"
"There's no ground here"
"How many people have survived this test?"
"Those wonderful Americans. So much power and so little knowledge of what to do with it."
"If you took the short path and reached Enlightenment before tomorrow, who would want you for a husband."
"What is the short path?"
"You must tell no one that I have put you on the path."
"He thinks I helped him."
Excerpts from The Golden Child
See the RMS newsletter for dial-in information or contact us at rsvp@ramameditationsociety.org