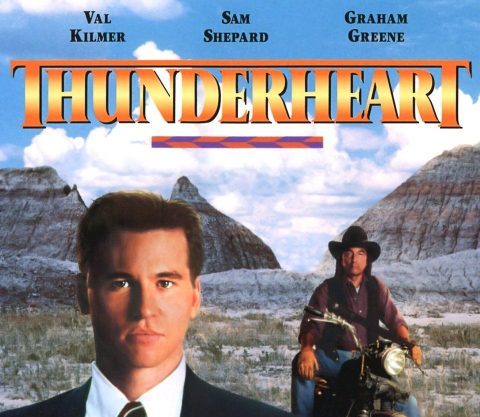 RMS Movie Selection Discussion – Thunderheart
Sat, September 18, 2021 @ 2:00 pm
Through the RMS Movie Selection series, each month a movie (from the list of movies Rama – Dr. Frederick Lenz suggested that his students watch) is announced.  We will meet every 3rd Saturday of each month 11 AM PST, 2 PM EST to discuss the selected movie. All are welcome to the discussion.
The movie selection to watch and discuss in September 2021 is Thunderheart.
If you don't own it, can't borrow it or can't buy the DVD, then the following links will help you find a streaming service where you can see the movie on a laptop, IPad or phone: https://www.moviefone.com/movie/thunderheart/6290/main/
[Note: Scroll down to page Section "Stream & Watch Online".]
https://www.rottentomatoes.com/m/thunderheart
[Note: Scroll down to page to Section "Where to Watch".]
Memorable Lines/Quotes:
We know the difference between the reality of freedom and the illusion of freedom.
You had yourself a vision. A man waits a long time to have a vision, and he may go his whole life without having one.
It's a 500 year old resistance. Follow? You can't break the connection. It's a 500 year old voice.
Where are you going? To the source. To the source? You're going to have to do the same, Ray.
See the RMS newsletter for dial-in information or contact us at rsvp@ramameditationsociety.org