Chris Jones – 3rd Degree Brown Belt (Judo)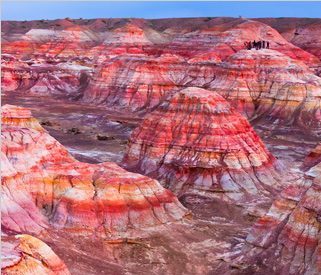 Website: http://www.chriskjones.com
Email: chris@chriskjones.com
About: Chris is a life-long competitive athlete who made the NCAA Champion Wrestling Team TCNJ as a Freshmen walk-on. After several injuries, Chris switched to martial arts starting with Jeet Kune Do, the style invented by Bruce Lee. Chris' Jeet Kune Do Sensei, introduced him to meditation and after discussions about spirituality, he encouraged Chris to look into Buddhism.
Soon after graduation, Chris began his Buddhist Studies with Rama (Dr. Frederick Lenz). When Chris approached Rama about a martial arts question, Rama ignored the question and told Chris to take up Judo. Chris began his training immediately and competed in local tournaments winning a Connecticut State Games Gold Medal as well as medaling in other tournaments in New York, New Jersey, and Rhode Island.
Chris has trained in dojos all over the world, he trained with the USA Olympic Team, including gold medalist Kayla Harrison. He has received instruction from USA Olympic Team Coaches Yoni Yonezuka and Scott Morris. Chris and trained with the National Teams of Barbados and Argentina, and has received instruction from Japanese Champion and Gold Medalist Kōsei Inoue.
Chris has used his Buddhist training and meditation practice to excel in Judo as he admittedly says, "I'm not the most athletic, I'm not the fastest, and I'm certainly not the biggest competitor, but I have succeeded well beyond my athletic ability because of my meditative practices. As soon as the match starts, "I" go away, and someone else takes over. I rarely remember my throws or how I got into a hold until I watch the video after my match. The "letting go" process that Rama taught me and trusting my training to take over has always been my advantage and how I have been able to beat opponents much better than me."
Chris continues to state that, "What also helps is my discipline and giving 100% all the time. You can always find another gear during training. You just have to be willing to go that place where you close enough that you feel you might puke but far away from hurting yourself, and having the ego control to knowing the difference."
Chris was also a competitive soccer player and he also coached his Tarrytown Boys Soccer team to an undefeated season. Chris' secret to success with his boys was, "I had two rules on my team.
1. Everyone gives me 100% no less, every drill, every scrimmage, every game, 100% effort or you're off the field.
2. No one yells at or criticizes each other. The team is like a family. When you build emotional trust with your teammates, knowing that when you make a mistake because it is always a "when" not an "if," you make a mistake, that your teammates still have your back.
Chris believes that building trust and compassion on a team creates a bond between the players that become greater than the sum of their collective skills. Chris states, "I owe the team's undefeated season to their effort on the practice field, execution of our game plans, but most of all to their dedication to each other as teammates. They all got along and genuinely enjoyed playing together. My job was simply just to make sure we had a lot of fun, make them laugh, teach them some finer points about the game of soccer while providing the emotional support and encouragement they need so the boys can go out there and have some fun playing the game they love."
Classes and Offerings:
Please contact him with further questions about training.
Also, consider participating in one of his Meditation classes.
To learn more about Chris Jones Meditation Classes and Business Offerings, check out his Intro Page and Business Page or contact him through his website at www.chriskjones.com.