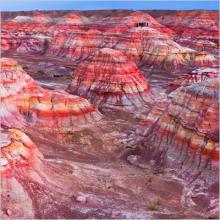 Website: http://www.chriskjones.com
Email: chris@chriskjones.com
About: Christopher Jones is a co-founder and CFO of Durante Rentals. Founded in 2009, Durante Rentals has grown to the largest independently owned construction equipment rental business in the five boroughs.
Together with his two partners, John and Anthony Durante, the three have built a company with 9 locations in New York and Connecticut that has grown from 5 to over 100 employees.
Chris is a two-time winner of Westchester's CFO of the year in 2013 and 2017. Also in 2017, Chris won NY/NJ CFO Innovation award for managing a company during rapid growth. Chris has raised over $40MM in financing and has given several talks about risk-taking and his unique "conservative-aggressive" approach to strategy and financial management while experiencing hyper-growth.
After Chris' graduation from The College of New Jersey (TCNJ), he started his first company, Progressive Solutions, Inc. at 23 years old which provided outsourced accounting services to small businesses in the Princeton area. As his company grew he moved to New York City and worked with start-up technology and new media companies as a part-time CFO where he raised several million dollars in venture capital for early-stage companies. Chris also has a not-for-profit accounting specialty and was an advisor to the prestigious 92nd St. Y for 10 years and helped restructure their accounting department, hire staff, lead the internal audits, and create financial statement and investment management reporting systems.
In 2006, Chris received the prestigious 40 Under 40 Rising Star Award from the County of Westchester where he met his future business partner John Durante, also an award recipient. In 2007, Chris sold his consulting firm, and in 2009 co-founded Durante Rentals.
You can learn more about how Chris applies over 20 years of Buddhist and Meditative Training to his business strategies at his website (see above).
To learn more about Christopher Jones's other offerings, see his Intro Page and Martial Arts pages.