Announcing New Book: Rama Speaks
(By Lawrence Borok) I'm happy to announce the publication of the book "Rama Speaks: The Teachings of Rama – Dr. Frederick Lenz." It is available on Amazon as a Kindle eBook, paperback, and hardcover. Several photos of Rama are included. The print versions are 238 pages in length.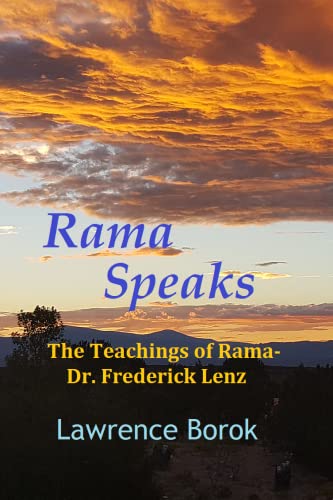 Rama Speaks is a detailed overview of the material in all of the audiotape sets consolidated into a single book. I feel that the talks are very important and a book like this would be a way to stimulate interest in them. The aim of the book was to present Rama's model of the mind and how to navigate life.
Since the intent was to let Rama speak, the book has a great many extended excerpts to let people read what he actually said. There's just the source material and my bridges connecting them. I took material from across many of the talks and grouped them together by subject.
The first chapters cover the basics and then move into more advanced subjects as the book progresses. The last chapter discusses each of the talk sets and provides links to the RMS Resource Library as well as links to the YouTube channels.
Author Background: I was a student from 1982 to 1998 and led Rama's medical software company during the 1990s. We successfully developed two healthcare systems and brought them to market. From 2000-2015 I taught meditation through adult education programs at high schools and community colleges. Half of the Rama Speaks royalties will be donated to the Lenz Foundation and other charities.