New Paradigm Consciousness – Lucia Rene Interview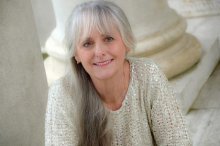 (by RMS) Our "Voices of the Sangha" interview with Lucia René shares reflections from the author of Unplugging the Patriarchy, published in 2009. The book, which is more of a mystical experience than a book, has helped countless people shift their perception of the troubled world in which we live.
Lucia began her studies with Rama in 1981. During her 17-year apprenticeship, she was known as Rene or, later, by the spiritual name Rama gave her, Bhakti. In our interview, Lucia reflects on her years of study with Rama, what she learned, and her journey since he left the body to continue her spiritual quest. Lucia is a spiritual mentor to people around the world via teleconferences, workshops, and retreats. She is best known for continually pushing the envelope of New Paradigm consciousness and shares the essential elements of her work in this interview.