RMS Book Club (July) – Lectures on the I Ching: Constancy & Change
Sat, July 29, 2023 @ 5:00 pm

-

6:00 pm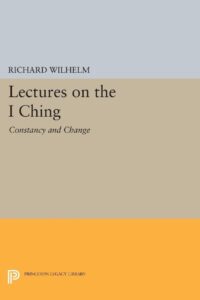 On Saturday, July 29th at 2 PM PST, 5 PM EST, the RMS Book Club will discuss Lectures on the I Ching: Constancy & Change by Richard Wilhelm.  This session of the Book Club will be facilitated by Dorje (and was postponed from June).  
The RMS Book Club reads books recommended by Rama – Dr. Frederick Lenz or that students of Rama's teachings find inspirational.
See our updated annual blog for details.  Please consider joining our lively discussions. 
Email rsvp@ramameditationsociety.org to join our mailing list and receive dial-in information for this call.