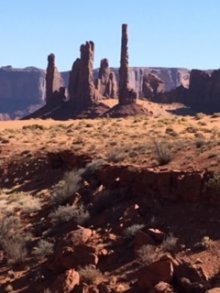 Location: Scottsdale, AZ
Website: https://clearperceiver.wordpress.com
Email: Jeffcmed@gmail.com
About: Jeff is a direct student of Rama's starting in 1982 and taught Rama centric formal meditation classes in Manhattan for over ten years.
He has been teaching informally for an additional ten years with special focus on going quite deep into the higher awareness field through meditation and accessing the Kundalini energy safely. Jeff is a fine teacher for those just starting off in their meditation/mindfulness practice as well as people who have been practicing for many years. Self-discovery is endless and fun!
Jeff feels there is a "critical mass" reached where the higher dimensions, which appear to be very bright, happy and full of clarity, become much more obvious and easier to feel. It is very exciting and possible to see any of us reach this point and then go progressively further.
Becoming more aware of the quintessence of the transcendental light is also very possible and accessible and more likely to be revealed by quieting down the mind sufficiently via no thought for extended periods and with the proper balance in all areas of our life. A deep type of transformation can occur by a fuller immersion in this exquisite light, and it has a wondrous expression – well worth the effort!Classes and Offerings:
Virtual classes – Jeff has been currently teaching for over four years in the virtual classes on the RMS site. His classes are participatory and experiential and geared toward supporting participants in feeling a more richly textured dimensionality.
Please engage with the informative talks given by teachers in the American Buddhist Discussions Audio section of the RMS site: https://www.ramameditationsociety.org/american-buddhism-discussions-audio.
In the above mentioned Audio section, The "Aspects of Shaping Awareness" talk will give you a feeling of some ideas Jeff is presenting as related to the Rama material.
For more current talks on YouTube, please visit Jeff's website (blog), https://clearperceiver.wordpress.com/videos.  Also, follow on https://twitter.com/Jeffcmed1.