Mila Diamond (Business Coach)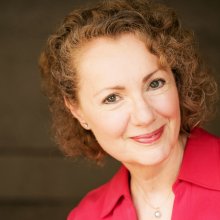 Website: http://www.MilaDiamond.com
Email: Mila1@MilaDiamond.com
About: Mila Diamond is a Business Coach / TEDx Speaker and Coach. Mila's TEDx clients include successful executives, entrepreneurs, U.S. Army & Navy Veterans, and those who have an important message that can make a difference in the lives of others. Mila's TEDx coaching includes how to:
Get Your Invitation
Brand Your Idea
Craft Your Talk
Content Tuning
World-class Delivery
Launch your Business with Your TEDx Talk
Classes and Offerings: All coaching with Mila is hands-on, i.e. it is a collaboration and co-creation, from the idea inception to developing of the talk, to tuning the branding message, to tuning the social media profiles, especially LinkedIn, to tuning the business and presentation to benefit both the TEDx platform and your business. See https://www.tedxalmansorpark.com/about/mila-diamond/ 
To learn more about Mila Diamond, see her Meditation Teacher listing.