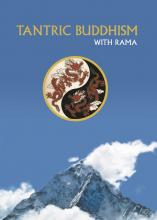 Tantric Buddhism with Rama
"Tantric Buddhism with Rama" features Rama – Dr. Frederick Lenz in a multi-faceted presentation of his teachings on Tantric Buddhism for the West.
With dramatic backgrounds of the Himalayas, Buddhist stupas and art, Rama guides the viewer through a range of topics, from meditation, reincarnation and enlightenment to living and working in the modern world. With humor and natural eloquence, Rama opens the doorway to enlightenment in the 21st century.