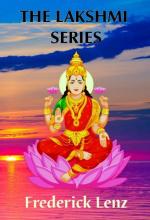 Lakshmi Series Book
The Lakshmi Series is set of teachings that comprise a comprehensive foundation for self-discovery. To assist the spiritual progress of his students, Rama created this series, which covers a wide variety of topics including meditation, the four principal Hindu yogas, the Buddhist paramitas of purity and humility, spiritual absorption, nirvana, the subtle physical body, spiritual teachers, dreaming, tantric mysticism, and many more.
These teachings reflect Rama's wide range of knowledge of spiritual traditions, and while he later began to focus on Buddhist teachings, particularly Zen Buddhism and Tantric Buddhism, he often referred to his early teachings as "the basics which everyone should know."
Rama saw how difficult it was for Westerners to learn meditation and self-discovery in the twenty-first century due to the breadth of knowledge available, and the fact that many of the classical textbooks were written hundreds or thousands of years ago in Sanskrit, Chinese, Japanese, or Tibetan.
In The Lakshmi Series, Rama touches upon all these teachings and restructures them, breathing life into the classics while bringing them into the here and now. "My interest is the essence of these teachings," he stated, "not so much what's happened with them historically or the books that have been written about them, detailing them, or the descriptions of people who have had experiences in the monasteries or experiences living a more secular life. Rather, my interest is the essence of the teaching – the Way, as it were."
Thus, in The Lakshmi Series, Rama brings forth these ancient teachings and aligns them with the modern world to succinctly present their essence – the path of modem self-discovery.