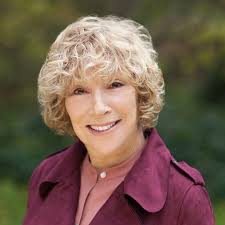 Website: http://www.lizlewinson.com
Email: liz@lizlewinson.com
About: Kali (Liz Lewinson) is based in Southern California. She is a long-term practitioner and teacher of mindfulness and meditation.   She was a direct student of Rama's for close to 17 years.
Kali is the Chief Executive Officer of the Frederick P. Lenz Foundation for American Buddhism. As a teacher, Kali integrates the teachings of meditation with insights about daily life and the power of women and the loving-kindness of men. 
She is the author of the award-winning biography, American Buddhist Rebel: The Story of Rama – Dr. Frederick Lenz. With input from over 100 people, this biography describes Rama's teaching years in detail through 1989 and in summary through 1998.  In addition to the print and ebook, the audiobook is now available on Amazon.  She is now working on Book Two of the biography. 
Additional Books, Podcasts, Articles
Women, Meditation, and Power — describes the innate, vast power of women, how it has been suppressed, and how to tap into and expand it.
The Power of the Loving Man — explains the innate loving kindness and humility that is inherent in men, how it has been suppressed, and how to find and develop it.
Articles, podcasts, and blogs by Kali can be found at www.lizlewinson.com 
Kali is an avid reader and enjoys sharing her discoveries about other teachers and teachings as she discovers them. See her Author Listing as well.