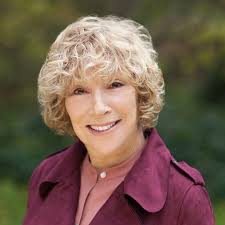 Website: http://www.lizlewinson.com
Email: liz@lizlewinson.com
About: Liz is the author of American Buddhist Rebel: The Story of Rama, Dr. Frederick Lenz. This award-winning biography, including interviews with over 100 of Rama's students, friends, and colleagues, covers the years from his birth through 1989 and includes a chapter on his activities up through his exit in 1998.
An audiobook of American Buddhist Rebel was released in 2021.  Liz is now working on Book Two of the biography.  She frequently blogs on Rama-related topics at the www.fredericklenzbiography.com site.
Liz is also the author of Women, Meditation, and Power, a guidebook about the innate power of women, and The Power of the Loving Man, a new view of masculinity and meditative power. Listen to an interview with Kali about the writing process: Link
She welcomes new Facebook friends, facebook.com/LizLewinsonAuthor,
and Instagram buddies, instagram.com/LizLewinson, and looks forward to seeing you there! See her Meditation Teacher Listing as well.
In addition, Liz can be reached via the contact page at https://lizlewinson.com/contact/