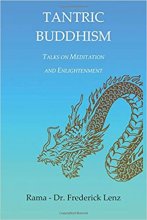 Tantric Buddhism
Tantric Buddhism is a pathway to Enlightenment. In Tantra, we do not avoid the world. We embrace it. We believe that God exists in everything. We focus on the clear light of reality in and through all experiences.
Tantric Buddism is talk 1 of 27 in the Tantric Buddhism series.
© ℗ 1990, The Frederick P. Lenz Foundation for American Buddhism.