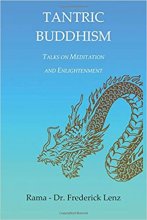 The Natural State
In Buddhism, we call Enlightenment the natural state. But with billions of human beings on Earth thinking and acting, it is difficult for us to even quiet our minds. We are all incarnate Buddhas and we seek our own innocence. Find out how we can become more aware of our true nature and reside in the natural state.
The Natural State is talk 4 of 27 in the Tantric Buddhism series.
© ℗ 1990, The Frederick P. Lenz Foundation for American Buddhism.