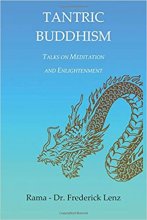 The Nexus of all Pathways
In self-discovery, we seek to go beyond the limited self and experience the clear light of reality.
You do not need to know who or what you want to become. You simply need to dissolve. The clear light will take care of the rest.
The Nexus of all Pathways is talk 9 of 27 in the Tantric Buddhism series.
© ℗ 1990, The Frederick P. Lenz Foundation for American Buddhism.