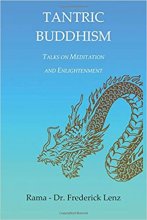 The Path of Affirmation
Tantric Buddhism teaches us how to use the things that we must do in life to empower us rather than drain us. Tantra is a collection of things that work by doing them. It is a pathway of adventure and transformation that leads to Enlightenment.
The Path of Affirmation is talk 10 of 27 in the Tantric Buddhism series.
© ℗ 1990, The Frederick P. Lenz Foundation for American Buddhism.