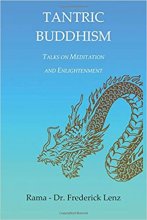 Possibilities
The late 20th century was a determining time period for planet Earth. Did the people of the Earth choose freedom? Find out how the choices that were made during that time period might reflect in our world today.
Possibilities is talk 8 of 27 in the Tantric Buddhism series.
© ℗ 1990, The Frederick P. Lenz Foundation for American Buddhism.