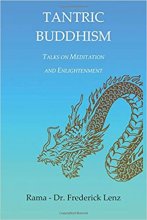 Computer Science
Computer programming is a field in which you use analytic techniques very similar to techniques that Buddhists have used for thousands of years to refine the mind. It is a wonderful career for people who are drawn to meditation.
Computer Science is talk 12 of 27 in the Tantric Buddhism series.
© ℗ 1990, The Frederick P. Lenz Foundation for American Buddhism.