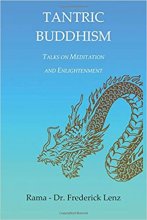 Freedom
It is not necessary to pretend you want to be a black belt when you just like to work out once in a while. Self-acceptance is necessary to make progress on the spiritual path.
"If you truly want to attain enlightenment there is no hardship in the practice." Rama – Dr. Frederick Lenz
Freedom is talk 5 of 27 in the Tantric Buddhism series.
© ℗ 1990, The Frederick P. Lenz Foundation for American Buddhism.