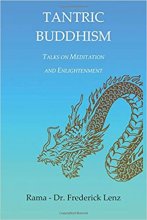 Buddhism
In Buddhism, we seek that which is ineffable – that which cannot be seen with the eyes or felt with the hands. We seek to find the still center in the middle of all the turning worlds, simply because we like that, we know that's where we belong.
Buddhism is talk 11 of 27 in the Tantric Buddhism series.
© ℗ 1990, The Frederick P. Lenz Foundation for American Buddhism.