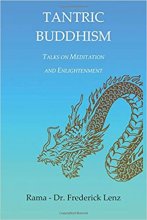 Path of Negation
In the path of affirmation (religion), we improve our lives. But after many lifetimes of religious practices, what's next? The path of negation (Tantra) is a path where we go back through all the experiences we avoided in our religious lifetimes and in the process we negate the self. We come to see and experience that God is in everything.
Path of Negation is talk 21 of 27 in the Tantric Buddhism series.
© ℗ 1990, The Frederick P. Lenz Foundation for American Buddhism.