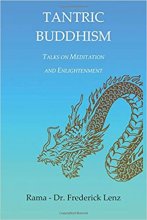 Tenacity
A real enlightened teacher is intense and they are not going to fit into Hollywood images of a teacher. To become enlightened, you need to do what no one does, transcend the self.
Tenacity is talk 25 of 27 in the Tantric Buddhism series.
© ℗ 1990, The Frederick P. Lenz Foundation for American Buddhism.