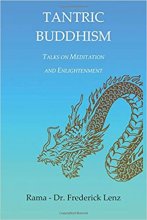 Transience
Everything is transient – meaning it does not last. We are transient in this life. Everything and everyone we know will change their current form. This knowledge gives us the freedom to go and do what we truly want to do.
Transience is talk 22 of 27 in the Tantric Buddhism series.
© ℗ 1990, The Frederick P. Lenz Foundation for American Buddhism.